Solutions For Your Measurement Needs
A-Tech supplies a variety of measurement and control instrumentation for research and industry.
We provide the building blocks needed to achieve the measurements your application requires.
Let us help you build a successful measurement chain for your application.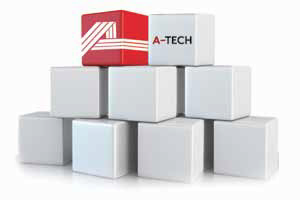 News & Announcements
Jul. 22nd, 2022
NEW! imc STUDIO Graphical Display, Data Acquisition & Control Software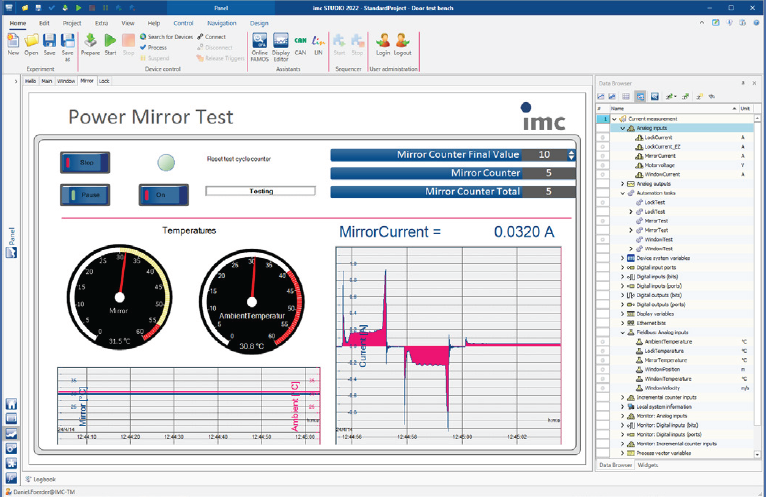 Powerful Signal Processing and Graphical Displays provides a platform for Data Display, Data Collection and Control.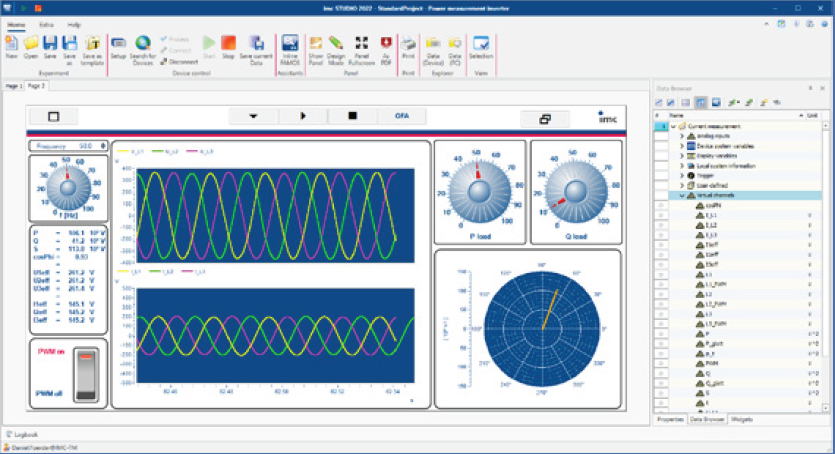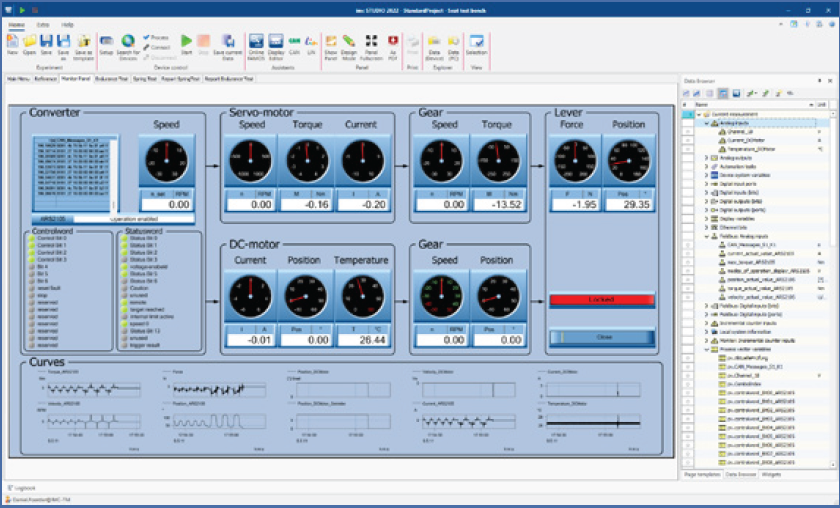 64 Bit platform & New architecture supports multithreading
Performance gains in real-time analysis (IFA) with large amounts of data
Support In-Line FAMOS Data Analysis in real-time
Utilizes the new imc3 data format
Improved function & features: Data browser, window arrangement
Support of new hardware imc EOS
https://www.a-tech.ca/Product/Series/1667/imc_STUDIO_Test_and_Control_Software/?tab=1
Jul. 22nd, 2022
NEW!, imc FAMOS 2022 Graphical Display & Analysis Software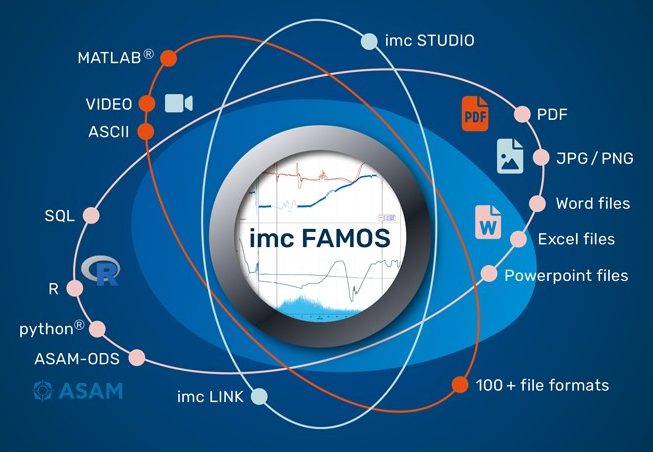 The new version of imc FAMOS 2022 data analysis software from imc now offers many new and enhanced functions as well as a Python interface and can use modern processor architectures thanks to a new multi-threading function.
Test engineers, technicians and scientists are thus provided with improved performance and an extended range of applications for the evaluation of extensive data sets.
Parallel Processing (Multithreading)
Python interface
Improved spectral analysis
Applying functions to groups
Additional data format support, MATLAB format with Superblock, Extended for CAN-FD Data
https://www.a-tech.ca/Product/Series/279/imc_FAMOS_Comprehensive_Data_Processing_and_Signal_Analysis_Software/?tab=1
Apr. 26th, 2022
NEW! imc Wave 2022 Software for Acoustic & Vibration Engineering
imc WAVE 2022 - the powerful software for standard-compliant noise and vibration analysis.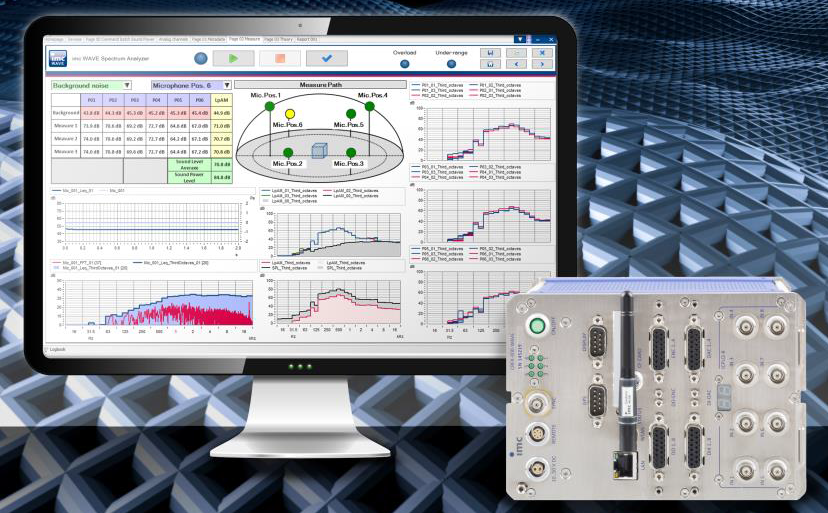 imc WAVE is a modular, powerful software platform for noise and vibration analysis (NVH analysis). From noise investigations in road tests to structural analyses on the test bench and vibration tests on machines: with different imc WAVE analyzers, you can evaluate a wide range of applications without having to be an expert yourself.
You can easily and reliably obtain standard-compliant analysis from the fields of noise and sound power analysis, structure analysis as well as the evaluation of the analysis of vibrations and of rotating machines.
imc WAVE guides you step by step through the settings, from device configuration to calibration and measurement, allowing you to evaluate your data professionally and then receive a report that is ready to print.
imc WAVE 2022 Sound & Vibration Graphical Display & Analysis Software
Sep. 20th, 2021
Pressure & Temperature Scanner, TE-PSI 9022 / 9046 compatible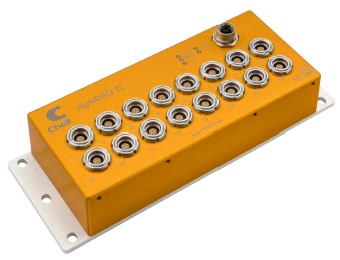 - Key Features & Specification
9022 / 9046 – NUSS compatible instruction sets
Inputs – 16 channels of Pressure Measurement with the possibility of Temperature Sensing.
Measurement Frequency: 250 Hz per channel
Resolution: 24 bit
Excitation: 5, 10 or 24 Vdc*, configurable
Operating Temperature: -20 to +90 degC.
Operating Power Input: 24 – 50 Vdc ( Power of Ethernet )
https://www.a-tech.ca/Product/Series/2576/FlightDAQ-TL_Pressure_Temperature_DAQ_-_9022_compatible/
Sep. 20th, 2021
Precision Pressure Transducers
- Performance & Key Features
Pressure Ranges, 15, 30, 50, … 5000, 10,000 psi (special ranges up to 40000 psi)
Non-Linearity: ±25% F.S., ±0.1% F.S., ±0.05% F.S. available
Performance that matches or exceeds Digital Temperature Compensation
Operating Temperature Range: -25 to +125°C std. (-40 to 250°C available)
Total Thermal Error: ±0.01% FS/°C, from 25°C
Pressure Fittings: 1/4 NPT male, 7/16-20 UNJF-3A, MS33656-4
Electrical Connection: Cable or MIL-C-26482 - 6 pin std., 12 pin available
Optional Temperature Sensor