Solutions For Your Measurement Needs
A-Tech supplies a variety of measurement and control instrumentation for research and industry.
We provide the building blocks needed to achieve the measurements your application requires.
Let us help you build a successful measurement chain for your application.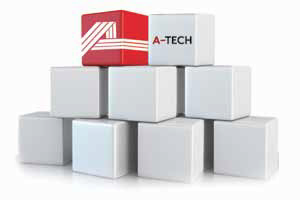 News & Announcements
May. 19th, 2023
Noraxon Core EMG New Release Announcement
Noraxon has just released the new Core EMG system that provides quality EMG measurements in an affordable package for clinical application. The wireless EMG systems are offered with 2 or 4 sensors, and are complete with the receiving / charging hub and software application.
2 or 4 sensor systems that include data collection software
can be used with the latest version of myoRESEARCH 3 software
Supplemental system to Ultium EMG systems
Li-Ion Coin cell battery can be replaced by factory representatives in Canada
Can sync multiple hubs, for an 8-channel system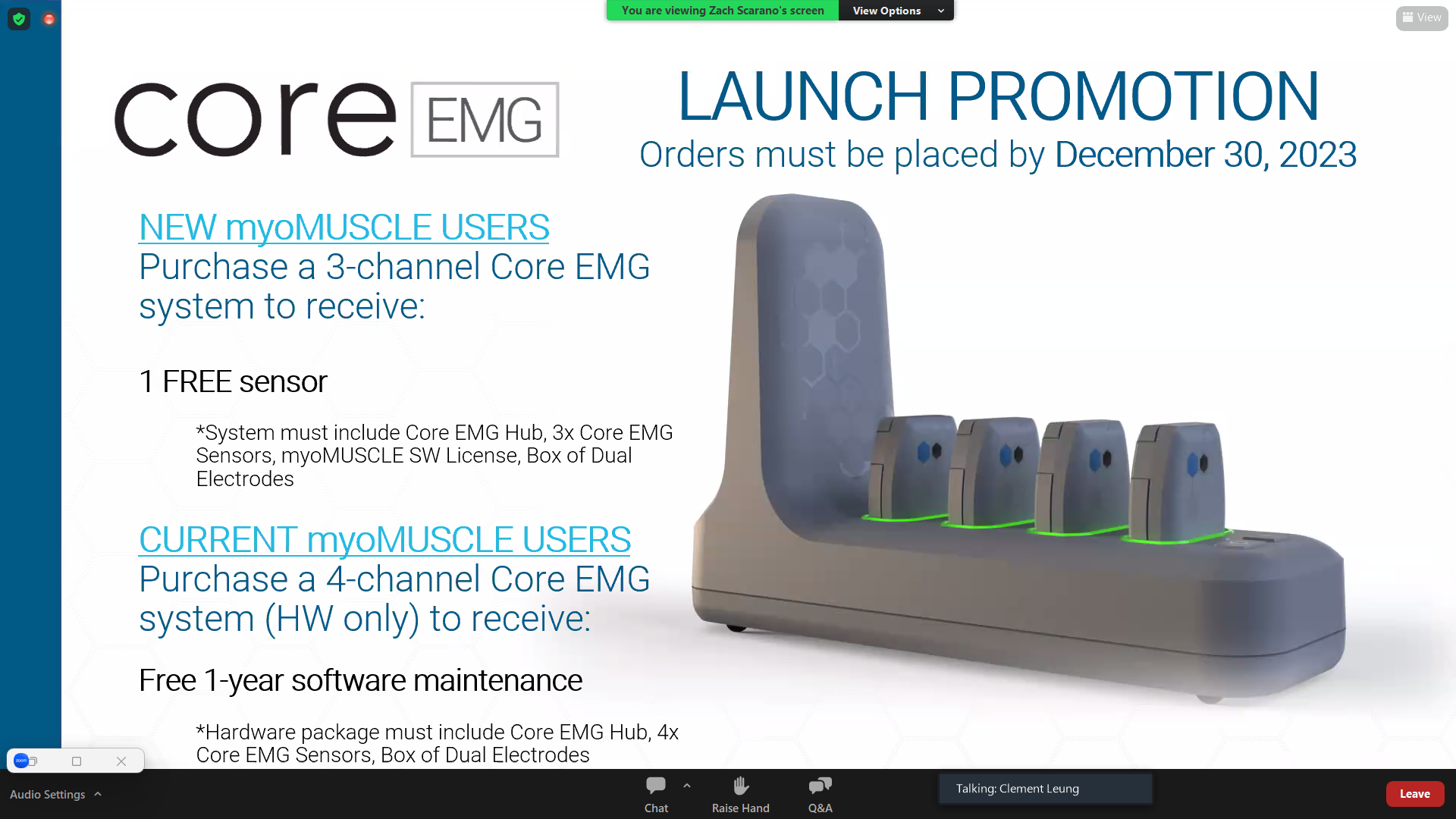 Nov. 15th, 2022
The Smallest High Precision Steering Effort Sensors
Easily retrofitted to existing vehicles
Turn the original steering wheel of your vehicle into a high precision instrument with the steering effort sensor CLSx from imc and benefit from the current 10% discount.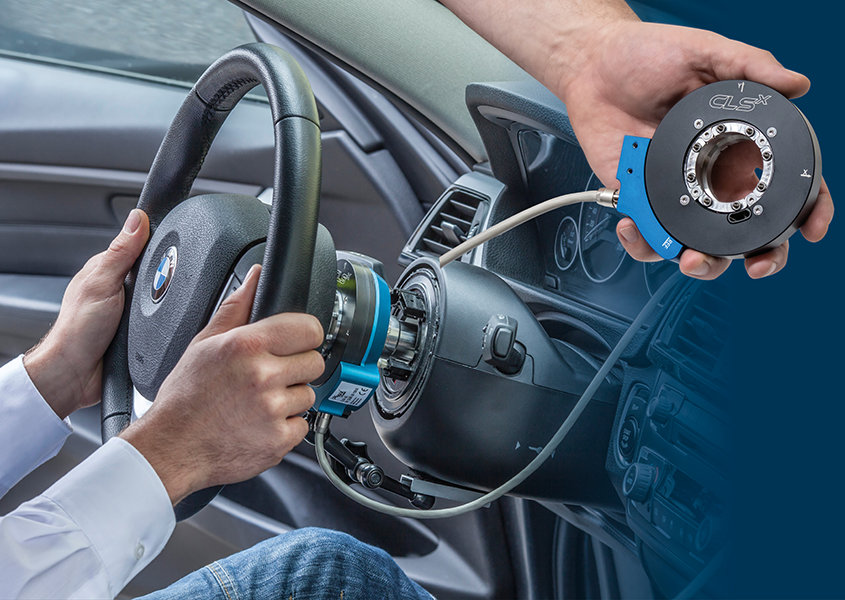 With the innovative CLSx steering effort sensor, the original steering wheel of your vehicle becomes a high-precision instrument that measures steering torque, angle, steering velocity and acceleration in x, y and z directions.
Whether passenger car, truck, military or construction machinery, the ultra-slim sensor can be placed between the steering column and steering wheel in just a few simple steps.
Important features at a glance
Detects torque, angle and rotational velocity
Acceleration measurement in X, Y & Z directions
World's smallest and lightest sensor
Optimized for autonomous driving tests
Quick and easy installation on almost all vehicles
Oct. 3rd, 2022
Motion Analysis Corporation releases Cortex 9.2 software
Cortex 9.2: Key Features and Updates
Noraxon Ultium EMG & the Ultium Motion sensors (gyroscope and accelerometer channels).
As with other digital devices, data from these sensors can be viewed in Live or Post Process using the Async Device Graphs data view.
Expansion of FLIR Reference Video Devices
Cortex 9.2 includes an expansion in the FLIR reference video devices that are compatible with Cortex. This update allows for collection of video from FLIR cameras that utilize the Spinnaker SDK. The new integration writes an MVI file at the time of recording to accommodate higher capture rates and limited buffering after collection. The MVI is converted to an AVI when the capture is loaded into Post Process for the first time.
Also included in the 9.2 release
- Improved graphical refresh efficiencies in Live Mode when displaying real-time graph data
- Updated Trim for improved alignment of WAV and AVI files
- Updated Save Capture As to rename and relocate all associated files
- Adjusted Dark Mode color scheme for better visibility
- Updated required .Net Framework
- Changes to Calcium and SIMM solve to reduce inter-segment dependencies
- Updated batch TRC/ANC export script for compatibility with multiple marker-sets
Jul. 22nd, 2022
NEW! imc STUDIO Graphical Display, Data Acquisition & Control Software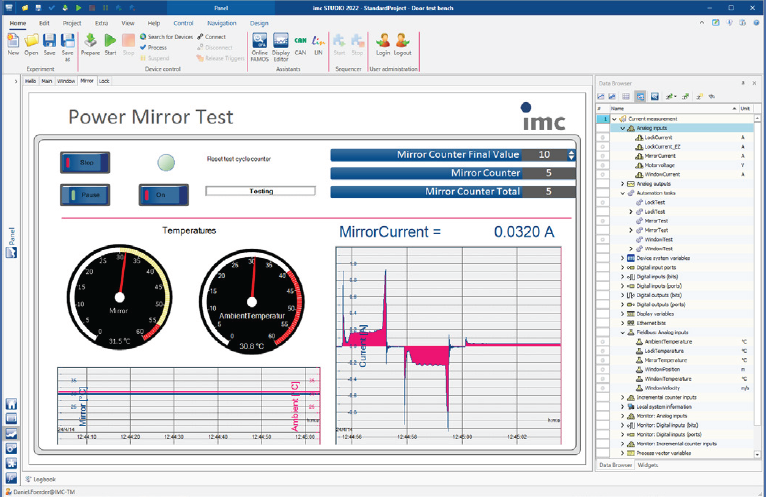 Powerful Signal Processing and Graphical Displays provides a platform for Data Display, Data Collection and Control.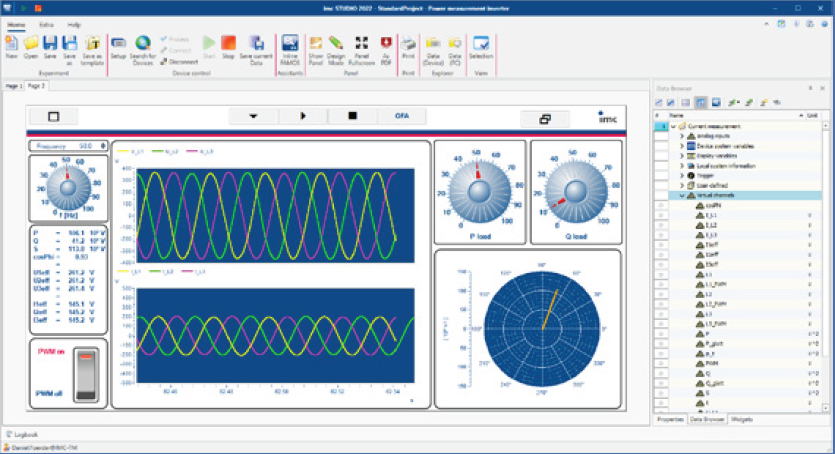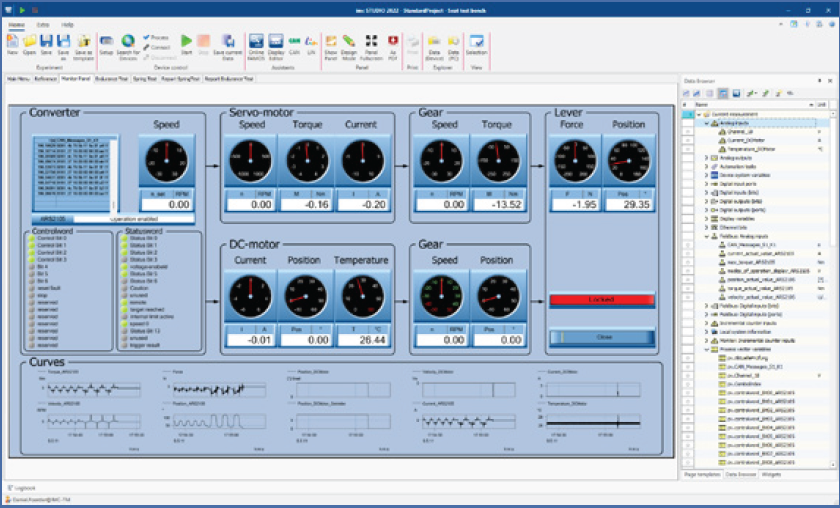 64 Bit platform & New architecture supports multithreading
Performance gains in real-time analysis (IFA) with large amounts of data
Support In-Line FAMOS Data Analysis in real-time
Utilizes the new imc3 data format
Improved function & features: Data browser, window arrangement
Support of new hardware imc EOS
Jul. 22nd, 2022
NEW!, imc FAMOS 2022 Graphical Display & Analysis Software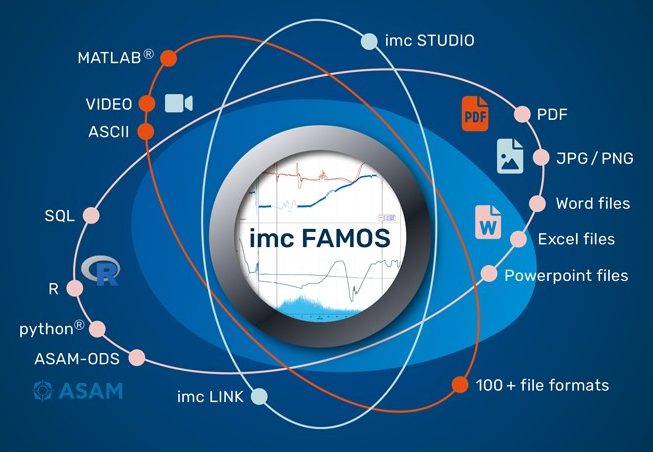 The new version of imc FAMOS 2022 data analysis software from imc now offers many new and enhanced functions as well as a Python interface and can use modern processor architectures thanks to a new multi-threading function.
Test engineers, technicians and scientists are thus provided with improved performance and an extended range of applications for the evaluation of extensive data sets.
Parallel Processing (Multithreading)
Python interface
Improved spectral analysis
Applying functions to groups
Additional data format support, MATLAB format with Superblock, Extended for CAN-FD Data